Lunchroom
Download the document (to the right on this page) for the lunchroom menu/preorder form.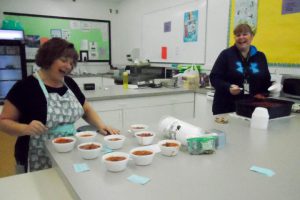 From time to time, the lunchroom runs fundraising specials for Division 1 field trips, Grizzly Cubs, and other groups. These specials are usually $5.00 and include a drink and a treat. The Swan Hills Food Bank provides a free hamburger lunch a few times a year as well. Watch the announcements and the calendar for specials information.
The Breakfast Program is run by volunteers from our staff and the community, who come in early to ensure that all our students start the day with a nutritious breakfast.