Character Trait of the Month – Responsibility
Doing what you need to do, even when you don't want to.
ADMINISTRATOR'S MESSAGE
Winter is coming on a little stronger so I hope everyone is remembering to dress for the weather. We've been keeping warm at Swan Hills School by staying active. Basketball season has been busy, and there have been a great number of home games this year so fans have been able to come in to cheer on our teams. The U-Move Challenge has many staff and students participating as we stay active both in school and out, track our minutes of activity, and calculate the approximate distance we would travel along the Grizzly Trail; check out the bulletin board near the PAWS office to see our progress.
Ski trips are scheduled over the next several weeks, with senior high students traveling to Jasper and Division 2 & 3 students to Whitecourt. SHS's talent show was a wonderful event, and we saw and heard great things when our students took the stage to display their skills. We are a few weeks into the second term, and Progress Reports and Parent-Teacher meetings will come up quickly in March. We have a lot going on and the calendar is full!
I hope you have had the chance to join us for one or more of the activities hosted over the past few weeks and, if you haven't, rest assured we will have more to come.
UPCOMING KEY DATES
March 2 – No School
March 5 –  No School PD Meeting
March 7 –  Early Dismissal
March 16 –  No School in Lieu of PTI
March 20 – Spring Concert
March 21 – Early Dismissal
March 21 – School Council Meeting
March 23 – No School
March 26-30 – Spring Break
April 2 – No School – Easter Monday
PLEASE NOTE EARLY OUT DISMISSAL TIMES ARE 2:33 p.m.
PE DEPARTMENT
PE Department would appreciate donations of unwanted larger sized (adult small, medium, large, XL, etc.) helmets and skates.
SPRING AHEAD
Don't forget to "Spring Forward" March 12 for Daylight savings. Set your clocks one hour ahead.
PARENT TEACHER INTERVIEWS
Parent Teacher Interviews are scheduled for March 13 and March 14 from 5:00 – 8:00 p.m. each evening.  Interview times for Grade 1 – Grade 4 are scheduled and will be mailed out with the Progress reports.  Grades 5 – 12 are drop in.
ECS are scheduled Monday March 12.
SHARING ITEMS
Flu and cold season has been a big part of absences this winter.  Please remember not to share water bottles, juice boxes and food.
STAFF PARKING LOT
Do not park in the staff parking lot from 8:00 a.m. to 4:30 p.m. Do not park in empty stalls and do not block staff members in.
Please do not enter the staff parking lot to drop off or pick up your children. It creates a hazard for our students as they are entering and leaving.
THANK YOU
Thank you to Grizzly Trail in Barrhead for the donation to our Breakfast Program. Thank you to Oilwives Club of Swan Hills and Food Bank for the donations to the lunch program.
Thank you to Winston King for bringing his skid steer in and clearing away the snow in the parking lot and in front of the bus.
COOL CAMP
Each year a workshop called, "It's COOL To Know Your Way In A Relationship" is presented to the Grade 8 students. Cool Camp has been successfully presented for many years as a major component of the Grade 8 Health Curriculum. The COOL Camp sessions this year will be held March 22 to 23. Trained high school teen leaders act as role models while leading the activities
BASKETBALL
Swan Hills Boys I Team placed 3rd in the top pool at the PHPS 7/8 League Tournament at the Westlock Rotary Spirit Centre Tuesday February. The players went above and beyond to secure this ranking out of 9 teams!
Swan Hills 2 Boys Team played some close games, and showed a remarkable improvement in their defensive skills.
Great job, Grizzlies! Thank you for proudly representing our school!
BOOK FAIR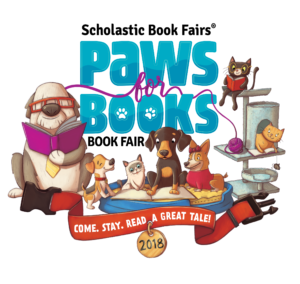 Watch for the featured books flyer for the upcoming Scholastic Book Fair to come home soon. Classes from Grades 1-9 will be scheduled to visit the Fair on March 13th or 14th. Parents are welcome to join their kids during their class visits.
The Book Fair will also be open to the public during Parent-Teacher Interviews from 5:00 p.m. to 8:00 p.m. on the same days and until noon on the 15th. Parents and guardians are invited to enter the family draw, for $25 each in books for your child and his or her classroom, which will be made at closing on the 14th.
About half of sale profits made at the Book Fair go back into library materials and programs. We are grateful for your support.
GRIZZLY CUBS NEWS
Perogy Fundraiser: Wednesday, March 7. $5 Perogies, treat, and a drink.
COLD WEATHER POLICY
Students will stay inside if the temperatures outside reach -25 degrees with the wind chill. If there is no wind, students will stay inside if the temperature reaches -25 degrees.
The safety of students is our first priority, so we will use our best judgement before sending students outside. Please ensure your child is dressed properly for the weather. (winter boots, winter coat, toque, mittens or gloves)
AMA Safety Patrol at the School: Patrollers follow the same policy as the school does for weather conditions.
Our policy states that "students will have inside recess if the temperature hits -25 with or without wind chill. Therefore, if the temperature is -15, but the wind chill puts us -25 or colder, students will stay in. If the wind is calm, the temperature must be -25 in order for students to stay inside."
If weather conditions fall within these criteria, Patrollers ARE NOT expected to be outside. Their safety and the safety of all students comes first.